VAN GIẢM ÁP CHO HƠI YNV PIR-1F / PIR-2F
Pressure Reducing Valve For Steam YNV PIR-1F / PIR-2F
The mechanism that automatically adjusts the pressure in pressure reducing valves uses the balance between the steam pressure and the adjustment spring.
The steam flowing through the pilot valve is controlled by the balance between the adjustment spring and the secondary pressure.
This steam causes the piston to fall and rise, which controls the amount of opening of the main valve.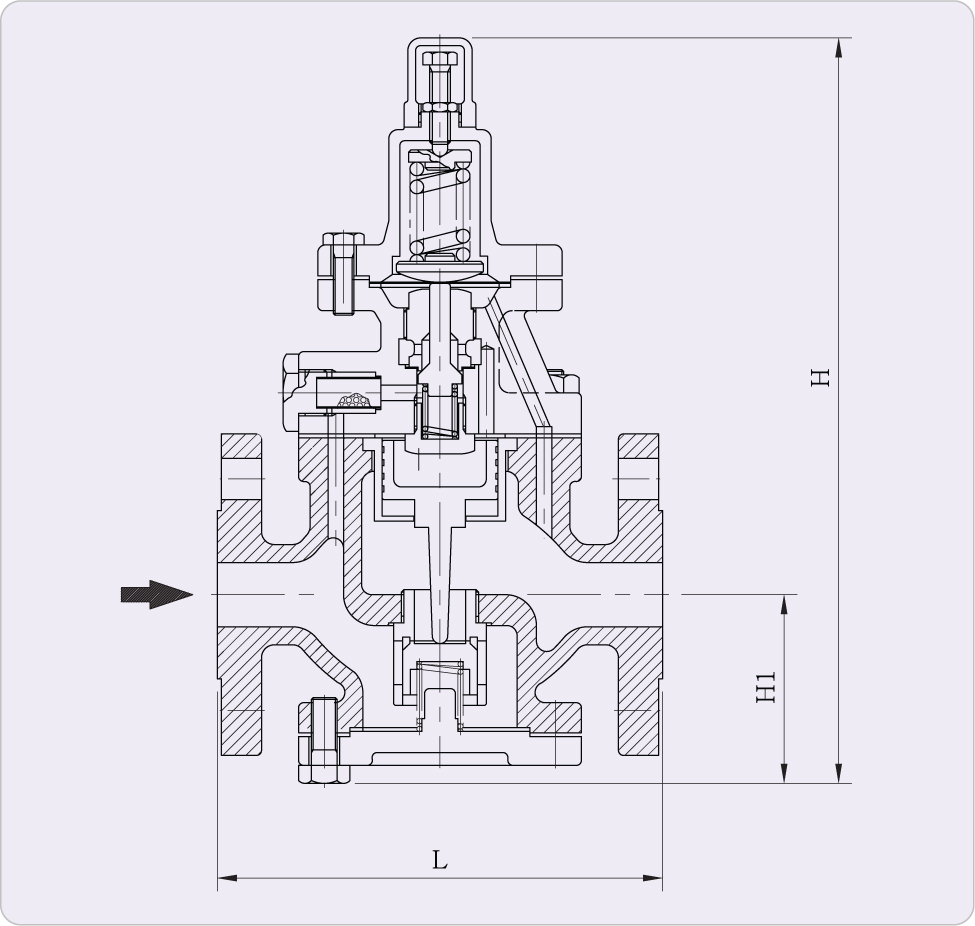 Specifications
PIR-1F
PIR-2F
Inlet Pressure (kgf/cm2g)
10
20
Outlet Pressure (kgf/cm2g)
0.35~7
0.35~7
Max Reducing Ratio
10 : 1
10 : 1
Working Temperature(˚C)
220
220
Working Fluid
Steam
Steam
Connection
JIS 10K Flanged
JIS 20K Flanged
Materials
Body : Ductile Iron
Body : Cast Steel
Trim : Staniless Steel
Trim : Staniless Steel
Dimensions
SIZE
15A
20A
25A
32A
40A
50A
65A
80A
100A
125A
150A
200A
250A
PART
L
170
170
170
200
200
220
250
290
320
350
395
560
650
H1
75
75
75
85
85
95
105
125
130
148
466
620
266.5
H
357
357
357
375
375
395
415
440
465
459
181
250
685.4